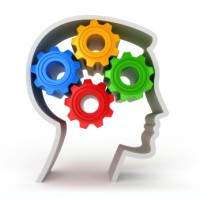 When I read the list below from an Inc. article, I couldn't help but note that, Boomer that I may be, I am or prefer most all of the same things. So tell me where the generational differences really are. Again, you don't manage generations, you manage individuals. (As noted below, the only thing that has really changed is the way you market to generations).
"Gen Z, the generation born between 1995 and the early-to-mid 2000s, depending on the source, is the first generation born into a digital world. They make up 24.3 percent of the U.S. population, according to U.S. Census estimates for 2016. This is greater than any previous generation, and it won't be long before this generation is dominating the workforce. Recent research by ManpowerGroup suggests they will make up approximately 24 percent of the global workforce in 2020.
While I'll be first in line to protest patterns of gross generalization, it's interesting to anticipate the differences between these generations. Here's what employers should keep in mind when hiring Gen Z employees:
Born into a world of struggle, they are more risk-averse
At the height of the 2008 Great Recession and the lasting devastation of 911, Gen Z lived in households that were significantly affected by unrest and an uncertain economy. These experiences greatly impacted their world view; therefore, financial security and stability are important to them.
Millennials tend to change jobs every two years — Gen Z-ers are expected to stay on the job longer in search of stability. This is good news, but it also means employers will need to offer financial security through raises and rapid promotion for long-term stability.
Gen Z-ers are more competitive and financially driven
Shouldering the burden of student debt (it's anticipated that one in two Gen Z-errs will be college-educated, versus 1 in 4 Millennials) Gen Z-ers look forward to great financial rewards in their careers. The majority of them believe they should be promoted within one year and expect to earn a six-figure salary. As an employer, you'll need to find ways for your Gen X team to advance and take on more responsibility within the company.
They prefer talking face-to-face
One of the leading complaints about the Millennial generation is that they prefer to communicate via text, instant messaging, and email. This up and coming generation prefers face-to-face communication. Be sure to spend face time with them, even if only to touch base briefly.
Gen Z-ers are multitaskers
As true digital natives, multitasking comes more naturally to Gen Z-ers. If you have a job that requires divided attention, these multitaskers will be an asset to your organization.
They are not bound by work schedules
Be it a desktop computer, mobile phone, or tablet, Gen Z-ers work across devices efficiently. To them, it's not about which device they prefer because they are well acquainted with them all. It's more about stealing a few minutes here and there and using the piece of equipment that's most handy to them.
This, too, is good news for employers since your Gen Z employees will work anywhere, at any time. Flexible schedules remain vital as we grow into the next generation workforce, but don't assume that your youngest workers cease to be productive once they walk out the door.
They use social media differently
Your technology should be updated, and your social media plan strong. According to a recent study, Facebook is the preferred social media platform for every age group except Gen Z. This generation prefers YouTube, Snapchat, and Instagram.
When you're ready to recruit these young employees, be prepared for them to judge your presence across these channels. You don't want to appear to be out of touch, so it may be worth posting and advertising on these platforms.
They want to make a difference
With an influx of social and economic disasters witnessed from birth by much of this generation, their desire to make a difference is substantial. Gen Z considers the opportunity to do this through their work as strongly meaningful when choosing an employer. They are likely to be quite interested in your "why." And, as an extension to that knowledge, they wish to be acutely aware of how their role fits into it."
Need a great speaker for your next meeting? Give me a call; let's talk!
Mel Kleiman, Founder & President
Humetrics
(713) 771.4401
info@humetrics.com