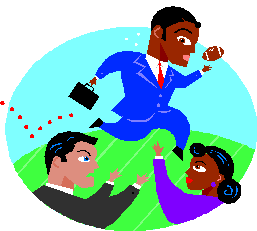 If your website careers page isn't delivering quality applicants, perhaps it's time to revisit the message there. Too many careers pages are little more than boasts about the company's history of successes and platitudes like "our people are our greatest assets."
Because all of the really great people who want to work are already working and/or could work anywhere they want, it's imperative to give these folks concrete, compelling reasons to apply.
A couple of corporations that do a good job of this are Costco and McDonalds.
Costco tells potential applicants the reasons to apply are:
Career growth
Friendly and supportive work environment
Stability
A workplace focused on ethics and obeying the law
Great benefits
McDonalds touts:
Flexible schedules
Benefits
Career opportunities
How does your careers page measure up?