How to Find, Hire & Keep STAR Employees

 If you are going to succeed in your industry today, there is just one critical task you have to get right –  how you find, hire and keep STAR employees. (STARS are: Self-motivated, Talented, Accountable, Responsible, and Stable.)
As you well know, just one bad hire can touch off a cycle of frustration that results in poor customer care, crushes employee morale, costs lots of money, and just makes everyone's life MISERABLE — especially yours!
You'll leave this fast-paced, interactive session with lots of take-home hiring tools, tips, and techniques that will make your life a lot easier and take the guesswork out of hiring and retaining STARS, including:
What makes STARS shine
Where to find STARS
How to screen in the best and rule out the rest
The five infallible interview questions
How to get job applicants to tell you the truth, the whole truth, and nothing but the truth
How to get STARS to join your team
The 5 Firsts: A simple system to retain your STARS
Take Your Business from Ordinary to EXTRAordinary!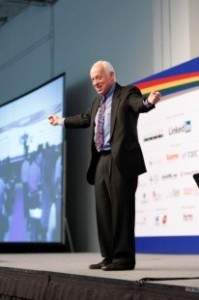 In today's turbulent, highly-competitive, economic times, every organization is only as good as the people they employ. This is exactly why the key to success in every industry is your ability to attract, hire, motivate and retain extraordinary employees.
extraordinary companies know how to hire extraordinary people who do extraordinary jobs. People who consistently exert the extraordinary effort that separates the run-of-the-mill from the extraordinary standouts. Learning outcomes include:
Why employers look for great people in all the wrong places
How we deter outstanding applicants by making them "pay a price" to interview with us
How to stop hiring the best applicants and start hiring the best employees
How we routinely "watch the movie backwards" and miss the big picture
How to find out what we really need to know about every applicant
The importance of telling successful applicants "why we've hired 'em AND why we'd fire 'em"
Why we ought to throw parties when people sign on, not when they leave
Hire Tough, Manage Easy©
If your organization is going to succeed in today's hyper-competitive, economically uncertain, turbulent times, there is one critical task your hiring managers, franchisees, and/or association members must get right – how they recruit, select, and retain great employees.
In this fast-paced, engaging session, participants learn all the best practice, take home information, ideas, tools, tips and new techniques that will make their jobs easier and take the guess work out of hiring and motivating great people.
Key learning outcomes include:
The 5 key questions you need to ask before you hire anyone
How to attract the right applicants
The #1 most over looked source of great, proven employees
How to tell the winners from the whiners
The most important question to ask every applicant
The #1 way to reduce turnover by 20%
What every employee wants out of a job no matter what generation they are
The #1 employee motivator and it doesn't cost a dime
Lots of other neat, easy to implement ideas
Beyond Behavioral Interviewing: The Next Evolution©
It is no longer a war for talent; today it is a war for jobs and hiring practices need to change just as dramatically as the job market has.
For the past 20 years the majority of employers have relied on behavioral interviewing techniques to identify promising job applicants. Unfortunately, behavioral questions screen people in highly predictable ways and encourage hiring decisions based more on an applicant's presentation skills rather than on the only reliable predictor of future performance — the person's actual past performance and achievements. Achievement-based interviews and evidence-based selection facilitate quality hiring decisions across-the-board. Participants will learn why achievements and evidence are today's most important hiring metrics, how to incorporate these techniques into their selection process, as well as the five specific questions interviewers can use to ferret out important facts and truths about every applicant.
Key learning outcomes:
How to hire the best employee (instead of the best applicant)
Why achievements are more important than interview behaviors
The most important questions you need to ask every applicant
How to hire on fact, not feel
What to test for and how to test for it
How to get applicants to tell you the truth
How to tell if your concerns about an applicant are real
The key to getting references when former employers won't talk to you
Hiring for Safety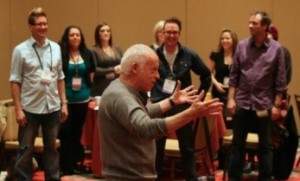 Why did the person who made such a great impression in the interview turn out to be an accident just waiting to happen on the job? Because most hiring managers don't ask the kinds of questions that determine an applicant's real attitude about safety. On top of this, applicants are skilled at telling us only what they want us to know and only what they think we want to hear. The result is that we hire people on the basis of fleeting first impressions instead of selecting those who can be depended upon to always put safety first.
This program will give you the tools and techniques you need to separate those who only talk safety from those you can count on to work safely every day.
Participants will learn:
The 5 most important questions to ask every applicant
How to ask the tough safety questions and get truthful answers
How to take the bias and emotion out of the interviewing process
Why you need to "tell them why you hired them and tell them why you'd fire them"
Best-suited for those responsible for interviewing and hiring people for jobs where safety is of paramount importance.
Attract the Best, Repel the Rest:
How to Create a Magnetic Culture©
As counterintuitive as it may seem, when unemployment is high, recruiting topnotch employees at every level is more of a challenge because the best people, the ones you want to recruit and hire, are working and are reluctant to change employers.
Rather than trying to convenience people that yours is a great place to work, it is by far easier to hire great employees who want to come to work for you and the best way to get them to do that is to create a magnetic culture. Shape a positive work environment today and you'll be able to keep the good employees you have as well as attract and hire even more just like them with ease.
This high-energy, high-impact presentation always wins rave reviews for the practical, take-home information it delivers. Key learning outcomes include:
How to create a magnetic culture that attracts the best and repels the rest
Why you need to put employees first and clients second
The 5 keys to becoming an "employer of choice"
How to make the best hiring decisions
The 7 R's & 1 C of employee engagement
The Five Firsts©
When it comes to the frontline, hourly employees who comprise over 70 percent of the North American workforce, hired today, gone tomorrow is too often the case. After your organization has invested precious time, money and energy into finding, hiring, and training new hourly employees, why are 50 percent gone within six months and most of those gone in the first 30 days?
After all, no one hires a new employee hoping they won't work out or quit. No one takes a new job looking to quit or get fired. How much pain and frustration do you think you need to cause a new employee to make them quit or walk out and never come back? Why do so many employee-employer relationships fail in the first six months and what are the steps you can take to prevent it from happening in your organization?
In this session, participants learn the five specific steps winning organizations use during the new hire's first month on the job to dramatically reduce employee turnover and create a highly engaged and motivated workforce.
Key learning outcomes include:
Why everything you need to know about onboarding new employees you learned in kindergarten
The most important question every new employee will be asked and what the answer needs to be
The power of first impressions and how to make the most of them
Why a lazy manager is a great manager
30+ Top Tips, Tools & Techniques to Attract, Select & Retain Top Talent©
Designed in even more detail to address the specific challenges your organization faces when it comes to recruiting, selecting, and/or retaining top talent, the content of this presentation is based entirely on the meeting participants' responses to a custom-designed,  pre-meeting survey.