The Top Ten Reasons to Book Mel Kleiman for Your Next Meeting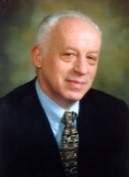 North America's leading authority on how to recruit, screen, interview, select and retain the best hourly employees.
The Question:
What do these associations, franchisors, and corporations all have in common?  TX Hotel Motel Association, Do-It-Best Group, Professional Dairy Producers of Wisconsin, TX A&M TEPAP, Convenience Store National Advisory Group, SIGMA, Harley-Davidson, ExxonMobil, Rocky Mountain Chocolate Factory, Int'l. Pool, Spa & Patio Expo, Business Management Daily, Nat'l. Shoe Retailers Association, The Maids, Landry's Restaurants, and The Society for Human Resource Management
The Answer: They all hired Mel for keynote or breakout sessions at their meetings and conferences and many have booked him to come back repeatedly because he always gets excellent participant evaluation ratings.
Here's Why…
Mel is the leading North American
authority on hourly, frontline employee recruiting, selection, and retention. As a Certified Speaking Professional, trainer, and author, Mel has helped hiring managers and supervisors, business owners and association members improve hiring decisions and reduce turnover for over 25 years. His cross-industry experience and practical approach make him the foremost authority in his field.
Mel delivers information and ideas that can be put to immediate use. Mel's interactive presentations include best practice hiring tools, hands-on exercises, and memorable real-life examples. Participants learn proven ways to attract quality applicants, conduct effective and efficient interviews, and keep their best employees engaged and on-board.
Mel customizes every presentation by providing specific solutions for each group's unique needs. His pre-meeting participant surveys make for a perfect match between the material he presents and the participants' most pressing concerns and needs.
Mel is versatile. He teaches rookie supervisors, middle-managers, and seasoned executives with equal ease. His high-energy, high-impact presentations keep everyone's attention and interest.
Mel's combination of customized material and best practice research data prepares participants to be better leaders. Participants learn what makes their best employees "tick," how to retain them, and how to hire more just like them.
Mel focuses on one thing and one thing only: How to attract, select, engage and retain the best frontline, hourly employees and he's been focused on this and only this for more than 25 years.
Mel's programs make a difference. Mel's practical methods for recruiting and hiring employees gives participants dozens of new ideas they can put to immediate use to recruit, select, and retain quality people.
Mel's long experience and balanced perspective deliver realistic solutions. His depth of knowledge and cross-industry experience enable him to offer practical solutions on the spot.
Mel is always in demand for repeat performances. Many of Mel's clients invite him back repeatedly because his topics are always timely and he always gets great speaker evaluations.
"Mel has a wonderful rapport with his audience and our franchisees were truly engaged." ­ Sally Degnan, President, Two Men and a Truck International. (See next page for more references and recommendations.)